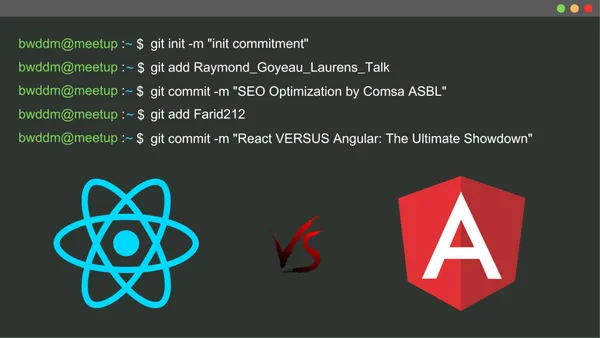 Details
Dear Web Designers & Developers of Brussels,
Brace yourself for an electrifying showdown as we present the most anticipated event of the year:
"React vs. Angular - The Ultimate Battle!"
Join us on September 29th at the prestigious HackerSpace Brussels Arena, where two heavyweight champions of the web development world will collide in an epic face-off!
👊 Rumble in the Arena:
Get ready to witness a fierce battle as React, the lightning-fast and flexible contender, squares off against Angular, the robust and all-encompassing warrior. The stakes are high, and the excitement is palpable as these fierce contenders demonstrate their capabilities and showcase their strengths!
🎯 Who Will Claim the Throne:
The spotlight will be on me as I delve deep into the heart of React and Angular. I will provide an in-depth analysis of each framework's unique qualities, helping you gain valuable knowledge to make informed choices for your projects.
🎟️ Secure Your Spot:
Don't miss this unparalleled opportunity to witness the ultimate showdown between React and Angular. RSVP now to secure your spot at the event of the year!
https://www.meetup.com/brussels-web-designers-and-developers-meetup/events/295082343/