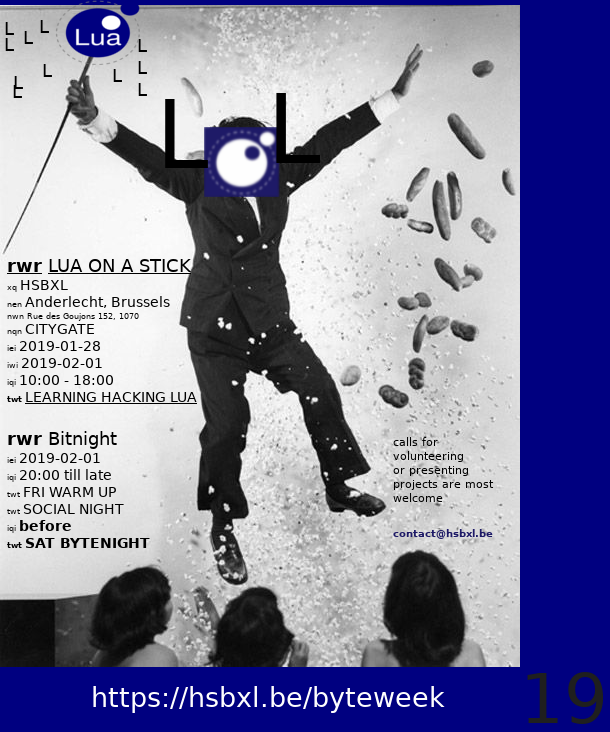 Overview
5 days of:
Shining a spotlight on Lua's functionality
Hacking through using Lua and affiliate toolset
Presenting interesting tools informally
Learning through osmosis
Drinking moonshine
Topic Areas
Areas of focus (may) include:
Parsing large XML datasets using SAX parsers
Regular expressions and parsing
Volunteering
Calls for volunteering or presenting projects are most welcome
Please contact via:
Supporting
Please support this event (and others) through promotion via our official social media pages
SAT 2nd FEBRUARY, BYTENIGHT
We end our week with the notorious social all nighter, Bytenight!
NEW: Fri 1st February, Bitnight
In addition to Saturday's Bytenight, there will be a smaller social event on Friday, Bitnight.
This will mix workshop and hackathon participants from that day with early FOSDEM visitors coming to Brussels.
All FOSS friends welcome
See Byteweek for details on HSBXL's pre-FOSDEM events: https://hsbxl.be/events/byteweek/2019/